Lojong: The Intelligent Heart
With Lama Bruce Newman
February 24 - June 2, 2022
In this online course, we will learn to develop the practice of lojong ("mind training"), renowned as an essential method for entering the heart of Mahayana Buddhism. As a basis for our study, we will use The Intelligent Heart by Dzigar Kongtrul Rinpoche, his commentary on the classic manual for lojong practice, Seven Points of Mind Training.
Lojong offers teachings on both relative and absolute bodhicitta, with a strong emphasis on transforming the adversities of our lives into the path of enlightenment. Since most of us are immersed in a busy lifestyle, these teachings are of the utmost importance.
Over the course of 15 weeks, our class will be alternate between study and practice sessions. In the study sessions, we will go through the text together, with ample time for questions and discussion. In the meditation sessions we will practice those taught in The Intelligent Heart, with an emphasis on tonglen, the famous practice of "giving and sending."
Compassion arises naturally when one comes to perceive the lack of a solid distinction between self and other. Tonglen practice, in which one continuously exchanges self for other, is a skillful method for getting to that truthful perception. Through our combined study and practice of this excellent method, we will deepen our experience both bodhicitta, through all moments of our of lives.
Course Structure
The class will be facilitated by Lama Bruce Newman, long-time student of Chokyi Nyima Rinpoche and dear friend to the Gomde California community, via Zoom. Classes take place on Thursdays from 7:00 to 9:00 pm PT, beginning February 24, 2022, and continuing for 15 weeks to June 2.
Purchase of The Intelligent Heart by Dzigar Kongtrul Rinpoche is strongly recommended, as it will provide the basis for the study portion of the course.
Leader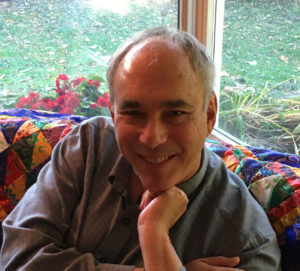 Lama Bruce Newman
Lama Bruce Newman has studied and practiced Tibetan Buddhism for 44 years, and has been teaching for 24 years, primarily in the Kagyu and Nyingma traditions. He spent eleven years in India and Nepal studying under his primary teacher, Chokyi Nyima Rinpoche. Lama Newman also completed a four-year retreat at Kagyu Samye Ling in Scotland. For over two decades Lama Bruce has been practicing and teaching under the guidance of Gyatrul Rinpoche in Ashland, Oregon. He is the author of A Beginner's Guide to Tibetan Buddhism and is a Ngondro instructor at Orgyen Dorje Den in Alameda, CA, and Tashi Choling Center in…
Learn more about Lama Bruce Newman