Secret Essence of Vajrakilaya Retreat
With Lama Tsultrim Sangpo
July 22 - 29, 2022
The Sangtik Phurpa (Secret Essence of Vajrakilaya) practice belongs to the treasure teachings that were hidden by Guru Padmasambhava for the disciples of this time. In 1859 on the 8th of August, at the retreat hermitage of Jamgön Kongtrul Rinpoche in Tibet, Chokgyur Dechen Lingpa revealed the practice of Sangtik Phurpa as part of the three inner secret essence cycles of Vajrasattva, Yangdak Heruka and Vajrakilaya.
Among the Vajrakilaya revelations of Chokgyur Lingpa, the Sangtik Phurpa is considered the highest (Atiyoga) practice of Vajrakilaya. Since it is very effective in removing outer and inner obstacles, is easy to practice, and contains great blessings, it is the principle yidam deity of all Chokgyur Lingpa reincarnations.
Together, we will engage in the practice of the Sangtik Phurpa under the guidance of our resident lama and senior chant master at Ka-Nying Shedrub Ling Monastery, Lama Tsultrim Sangpo. Empowerment is not required for this single week of practice, however if students would like to take up this practice daily, empowerment is necessary.
Registration includes recordings with instruction on the Sangtik Phurba practice, as well as recordings of 4 sessions of the retreat that immediately followed these teachings.
Recordings of select sessions will be available to all registrants for no less than one year.
Leader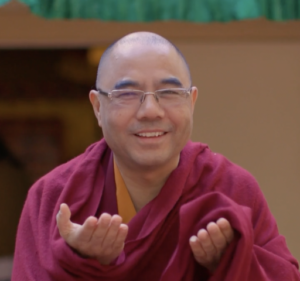 Lama Tsultrim Sangpo
A senior monk and chant master at Ka-Nying Shedrub Ling monastery in Kathmandu, Lama completed a traditional three year retreat under the guidance of Tulku Urgyen Rinpoche.  He currently trains the younger monks at the monastery in the practice of the ritual arts.
Learn more about Lama Tsultrim Sangpo