Travel, Translation, and Transmission: The Life of Vanaratna
With Dr. Ryan Damron
Open Dates
In this talk, Dr. Ryan Damron will help us explore the Indian pandita Vanaratna's (1384-1468) biography, and discuss the insights it gives us into the patterns of the transmission of Buddhism in fifteenth-century India, Nepal, and Tibet.
Vanaratna lived a remarkable life that unfolded across the length and breadth of South Asia and traversed the Himalayan range. Born when Buddhism was rapidly declining in India, Vanaratna left his homeland to establish his career in the flourishing Buddhist cultures of Nepal and Tibet. As a teacher, author, and pilgrim, Vanaratna traveled through and lived among many of the diverse Buddhist communities of his time and witnessed a tumultuous yet vibrant period in the regions' history. His biography and collected works, the product of his lifelong collaboration with his Tibetan students and colleagues, demonstrate not only how Vanaratna served his adopted communities, but how those communities influenced his teaching, his writing, and personal practice.
Lecture Format

Dr. Damron will deliver this lecture via Zoom. Registrants will gain access to a recording of live event as well. An hour-and-a-half in length, the lecture will include time for discussion and Q&A.

Date: Tuesday, February 22nd

Time: 4:00 – 5:30 pm PT.
Program Fee
Free
Gomde California is providing this program for free, although we encourage you to help support initiatives currently underway at Gomde by donating during the registration process. You may also help us sustain Gomde California's continued development by becoming a monthly donor here: Giving to Gomde.
Leader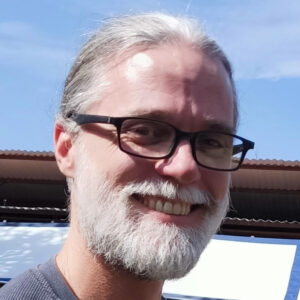 Dr. Ryan Damron
Dr. Ryan Damron is a long-time student of Chokyi Nyima Rinpoche and previously served as Gomde California's Director of Studies and on its Board of Directors. Ryan holds a PhD in South and Southeast Asian Studies from the University of California, Berkeley and has taught courses on Buddhist history, Sanskrit, Tibetan, and Translation methodology at the Rangjung Yeshe Institute in Nepal, and as part of Gomde California's residential study program. He now works as an Editor for 84000: Translating the Words of the Buddha.
Learn more about Dr. Ryan Damron