Luminous Wilderness: Philosophical Reflections on Sacred Natural Sites
With Dr. Stephen Jenkins
Open Dates
This talk aspires to enhance appreciation of wilderness as a valuable resource for Buddhist practice, particularly in regard to the exquisite natural setting of Gomde California. It will examine how, since earliest times, Buddhists spatialized values in cosmology and maṇḍalic thinking and acted on those conceptions through pilgrimage, gardens, forest meditation centers, and visionary engagement with natural beauty. His Holiness the Dalai Lama wrote that "places often have a power that we cannot easily describe or explain. When approached with an awareness of the emptiness and luminosity underlying all appearances, they can encourage us to expand our vision not only of ourselves, but of reality itself." How then, philosophically speaking, does nature play its potent role in enhancing awareness of emptiness and luminosity?
Lecture Format

Dr. Jenkins delivered this lecture via Zoom. Registrants will gain access to a recording of this live event. An hour-and-a-half in length, the lecture included time for discussion and Q&A.
Program Fee
Free
Gomde California is providing this program for free, although we encourage you to help support initiatives currently underway at Gomde by donating during the registration process. You may also help us sustain Gomde California's continued development by becoming a monthly donor here: Giving to Gomde.
Leader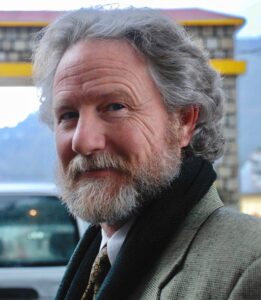 Dr. Stephen Jenkins
Dr. Stephen Jenkins was trained at Harvard and is Professor Emeritus of Religion at Humboldt State. His research focuses on Buddhist concepts of compassion, their philosophical grounding, and ethical implications. Most recently, he has focused on the Indian roots of Pure Land Buddhism and the role of devas in Buddhist practice. He has lived and taught in Buddhist cultures across Asia from Tibet to Sri Lanka and from India to Japan, including a semester at Rangjung Yeshe. He has also taught for a variety of Dharma centers. Years ago, he taught a weekend retreat at Gomde California entitled "Luminous Wilderness." His…
Learn more about Dr. Stephen Jenkins