Drawing on the Unconditional Love and Wisdom of our Buddha Nature
With Lama John Makransky
May 6, 2023
In this day-long virtual retreat, we will explore ways of accessing and settling into primordial awareness, also known as our buddha nature, through practices adapted from Tibetan Buddhism (Dzogchen tradition). By participating in an empowering field of loving spiritual connection, we can become increasingly receptive to the unconditioned openness, clarity, and compassionate capacities of our buddha nature. We can then draw on those innate capacities to cultivate unconditional powers of awareness, love, and compassion for all parts of ourselves and others.
This retreat is both for practitioners who identify as Buddhists and for people of other faiths and backgrounds who seek an accessible way to cultivate unconditional love and wisdom for action. Guided meditations, explanation of key principles, Q&A, and small group discussion will inform our collective practice.
Interested participants should read as much as possible of John Makransky's book, Awakening through Love, before the course. A meditation manual will be provided for use during the course.
Retreat Schedule
Lama John Makransky will lead this retreat via Zoom on May 6th, 2023.
The teachings will take place in two sessions. Here is the updated schedule:
Session One: 9:00 am —12:00 pm PT
Lunch Break: 12:00 pm —1:00 pm PT
Session Two: 1:00 pm — 4:00 pm PT
There will be short breaks during the sessions.
Program Fee
Recommended Offering: $54
Lama John Makransky will kindly lead this retreat as a fundraiser for Gomde California. You are welcome to contribute to the program at a variety of levels. This support allows Gomde California to continue developing into a leading center for the study and practice of Dharma in the West.
If you are unable to offer at the minimum level, please contact us at programs@gomdeca.org. In addition, if you are able to offer more than the amounts above, or would like to become a monthly donor, you can make an offering here: Fall Registery
Technical Details
Following registration, you will receive a Zoom link and further information one-week prior to the retreat
Leader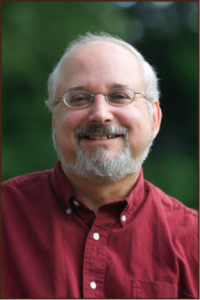 Lama John Makransky
Lama John Makransky, PhD, is a professor of Buddhism and Comparative Theology at Boston College, senior advisor for Chokyi Nyima Rinpoche's Centre of Buddhist Studies in Nepal, a fellow of the Mind and Life Institute, and developer of the Sustainable Compassion Training model for accessing innate capacities of compassion and awareness. John's scholarly writings have focused on connections between practices of devotion, compassion and non-dual wisdom in Indo-Tibetan Buddhism, on adapting Buddhist practices to meet contemporary minds, and on theoretical issues in interfaith learning. In 2000, John was ordained as a Lama, a meditation teacher of innate compassion and wisdom,…
Learn more about Lama John Makransky