Awakening Dignity with Lama Bruce Newman
With Lama Bruce Newman
April 19 - 21, 2024
Awakening Dignity
The notion of dignity is crucial to the question of how to live a fulfilling life. Phakchok Rinpoche draws from the Tibetan Buddhist tradition to offer an insightful answer to this question. Dignity is the innate purity of our heart that we naturally possess yet often fail to recognize in ourselves. To move through life with confidence, clarity, and compassion, we need only to access, stabilize, and embody unshakable trust in this inherent nature.
Our workshop will be comprised of introductions to the various aspects and stages of dignity along with the meditations Rinpoche teaches called 'Dignity Training.' There will also be ample time for questions and discussion. 
This retreat is open to people of all backgrounds and levels of experience, and no previous experience with Tibetan Buddhism is necessary. Reviewing the book ahead of time is recommended. The book can be purchased online here.
Purchase of the book is highly recommended.
Information regarding online attendance will be announced end of January 2024.***
If you have any questions, please contact us at coordinator@gomdeca.org.
To learn more about Lama Bruce Newman please visit his website https://lamabruce.com/
Leader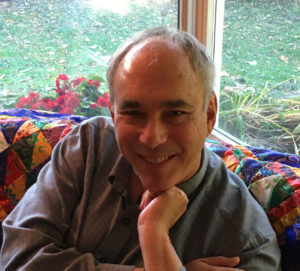 Lama Bruce Newman
Lama Bruce Newman has studied and practiced Tibetan Buddhism for 44 years, and has been teaching for 24 years, primarily in the Kagyu and Nyingma traditions. He spent eleven years in India and Nepal studying under his primary teacher, Chokyi Nyima Rinpoche. Lama Newman also completed a four-year retreat at Kagyu Samye Ling in Scotland. For over two decades Lama Bruce has been practicing and teaching under the guidance of Gyatrul Rinpoche in Ashland, Oregon. He is the author of A Beginner's Guide to Tibetan Buddhism and is a Ngondro instructor at Orgyen Dorje Den in Alameda, CA, and Tashi Choling Center in…
Learn more about Lama Bruce Newman